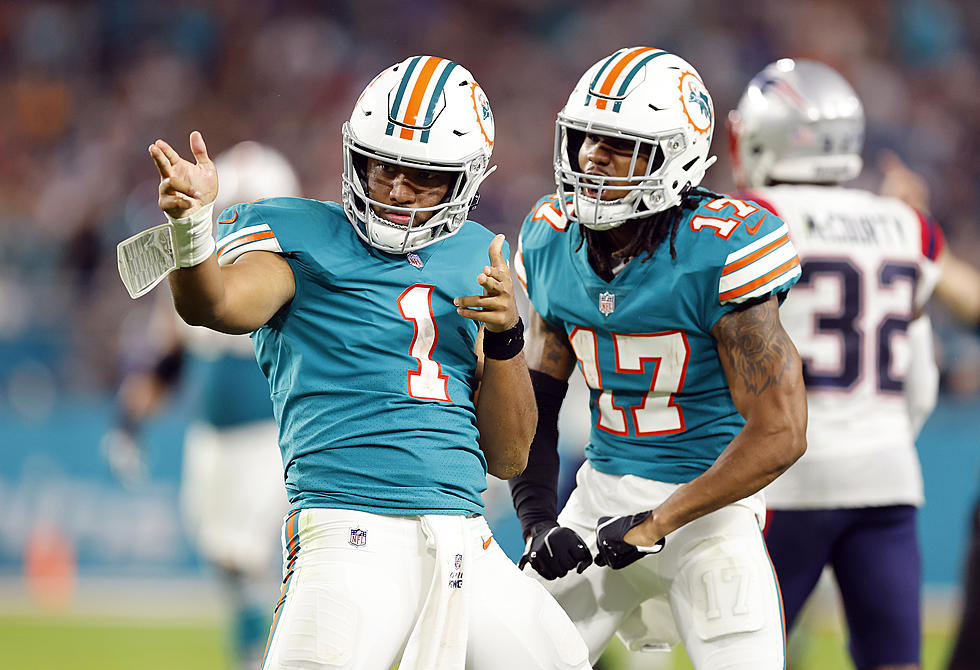 Update: Tua Tagovailoa is BACK
Getty Images
Miami Dolphins quarterback Tua Tagovailoa, barring no setbacks, is set to start against the Pittsburgh Steelers three weeks after getting injured against the Cincinnati Bengals.
The third-year starter suffered an injury during the team's Week 3 matchup against the Buffalo Bills that had originally been listed as a head injury. Tagovailoa was cleared to come back into the game after reports indicated that it was a back injury instead.
The Dolphins' starter cleared protocols and played just four days later against the Cincinnati Bengals on Thursday Night Football. Tagovailoa was slung to the ground after dropping back to pass and suffered a major head injury and concussion that has kept him sidelined since the incident.
Before getting injured, Tagovailoa was on track for an MVP-level season and a breakout year. In four weeks, he had completed 69 percent of his passes for 1,035 yards and eight touchdowns.
The reaction to Tua coming back has been mixed. Everyone is very excited that he is coming back to the game after suffering an almost career-threatening injury but there still remains concerns that he is returning to the field too soon.
On The Game with Ryan Fowler Dr. David Chao said, "I think he is prone to concussions just because he plays quarterback in the NFL. If this is really his second concussion, he needs to sit out for a considerable amount of time to have more safety. If this is indeed his first concussion, he needs to follow the right protocol".
If the former Alabama quarterback is completely healthy and ready to go on Sunday, the game is a key moment for the Dolphins. The team started the year 3-1 with the Hawaiian southpaw at the helm and were considered Super Bowl contenders, but since the injury, Miami has lost two straight games to the New York Jets and the Minnesota Vikings.
The Dolphins will host the Pittsburgh Steelers and former Dolphins' head coach Brian Flores on Sunday Night Football at 7:20 p.m. CT.
Crimson Tide's NFL Draft First-Rounders During Saban's Tenure
Take a look back on the Crimson Tide's first round selections under head coach Nick Saban.
Every Alabama alum who scored a Touchdown in Week 2 of the 2022 NFL season
A photo of every former Alabama football player who scored a touchdown in Week 2 of the 2022 NFL season.
More From Fox Sports 1510