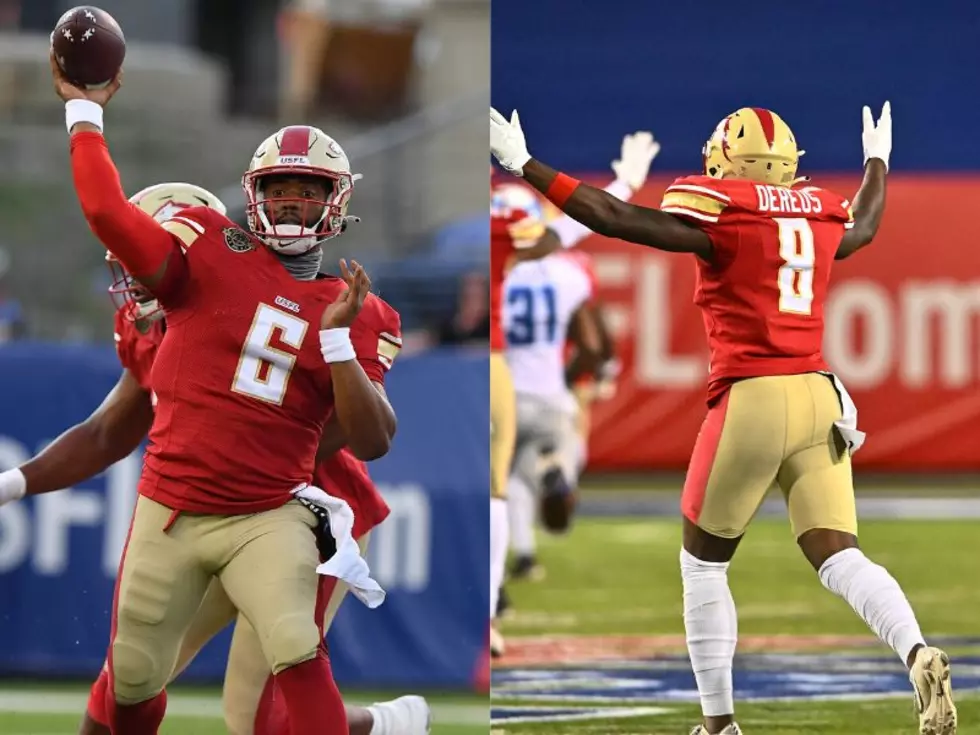 Stallions Beat Breakers Again, Advance to USFL Championship
Courtesy of @USFLStallions via Twitter
The Birmingham Stallions beat their South division rivals, the New Orleans Breakers, 31-17 on Saturday for the third time this season to punch their ticket to the inaugural USFL championship game.
In their first game outside of Birmingham this season, the Stallions proved that home field advantage wasn't the only reason for their USFL best 9-1 record. The team relied on quarterback J'Mar Smith, who answered the call. Smith was 17-of-27 passing for 190 yards, one touchdown and no interceptions and added 48 rushing yards and a touchdown on seven attempts.
Birmingham started the game by missing a field goal, which New Orleans answered with a touchdown, giving the Breakers a 7-0 lead at the end of the first quarter.
The Stallions answered their touchdown deficit by scoring 21 points in the second quarter, the most in any quarter this season.
Each of the three touchdowns came from different sides of the ball for the Stallions. Offense scored first, courtesy of a Smith pass to wide receiver Osirus Mitchell for 23 yards. Then, the defense got involved, scoring with a 71-yard pick six from DeMarquis Gates. Finally, special teams capped the touchdown trio with Victor Bolden, Jr. returning a kickoff 90 yards for a score, which ended up being the first kick return touchdown of the year in the USFL. The Breakers only responded to the Stallions big quarter with one score of their own, leaving Birmingham with a 21-14 halftime lead.
A third quarter field goal from New Orleans kept the game close, but a touchdown and a field goal of their own in fourth quarter would seal the Stallions' 14 point win.
Former Alabama and current Stallions running back Bo Scarbrough rushed for 39 yards on 11 attempts, as well as putting in some work on the receiving end with three receptions for 26 yards.
The Birmingham Stallions will play the Philadelphia Stars in the USFL championship game at Tom Benson Hall of Fame Stadium in Canton, Ohio on Sunday, July 3 at 6:30 p.m. CT. The game will be televised on FOX.
Crimson Tide's NFL Draft First-Rounders During Saban's Tenure
Take a look back on the Crimson Tide's first round selections under head coach Nick Saban.
Iconic Photos From Alabama's 18 National Championships
Claimed or recognized, no FBS football program has more national championships than the Tide. Look back on all 18 titles in Alabama history with these photos.
More From Fox Sports 1510