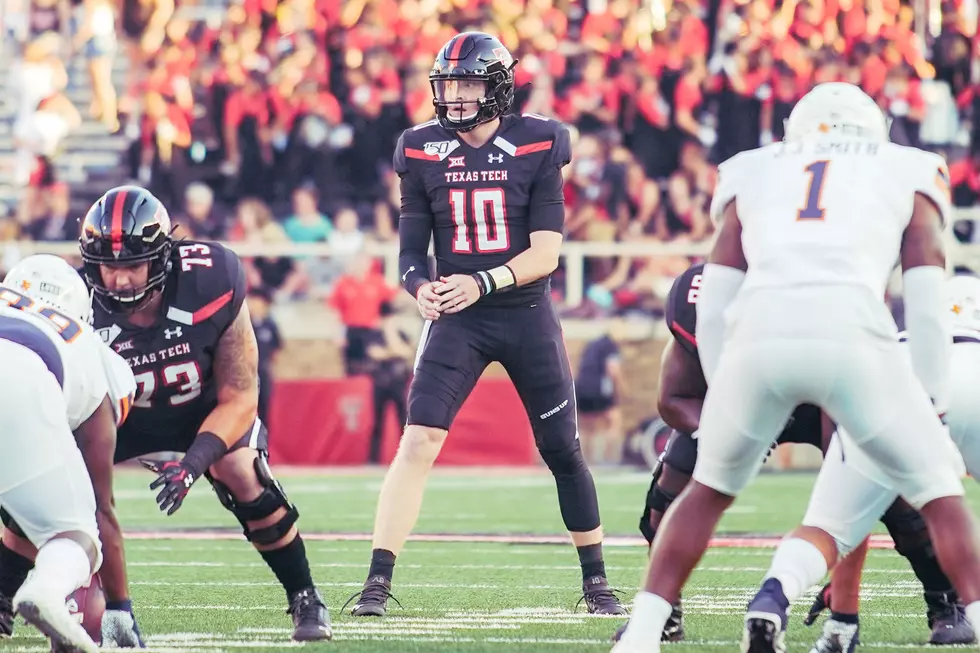 Texas Tech Head Coach Matt Wells Confirms Alan Bowman Is Out for Weeks
Kylee Morris, KKAM.com
Update: Late Friday afternoon, Texas Tech University Athletics issued a statement on Alan Bowman's status.
Head Coach Matt Wells said that the sophomore quarterback would "miss several weeks due to a shoulder injury suffered this past Saturday."
It's a bye week for Texas Tech, so fans will find out who will play in lieu of Bowman when the Red Raiders play the Oklahoma Sooners in Norman on Saturday, September 28th.
Original story: During last Saturday's the 28-14 loss to Arizona, Texas Tech quarterback Alan Bowman was driven into the turf on his left shoulder. After the series in which he was hit, Bowman went to the locker room and then returned to the game after a short drive by Arizona. Bowman didn't miss any offensive plays.
After suffering the hit, Bowman finished the game, but never looked sharp and left in a sling according to Eric Kelly from KAMC:
Early Monday afternoon, an ESPN gambling expert is reporting that Bowman will be out for 6-8 weeks:
Our sources at Talk 1340 late Monday afternoon also confirmed Preston Johnson's report that Bowman suffered an upper body injury and will be out for at least six weeks.
Backup quarterbacks Jackson Tyner and Jett Duffey are in position to take over in Bowman's absence.
More From Fox Sports 1510