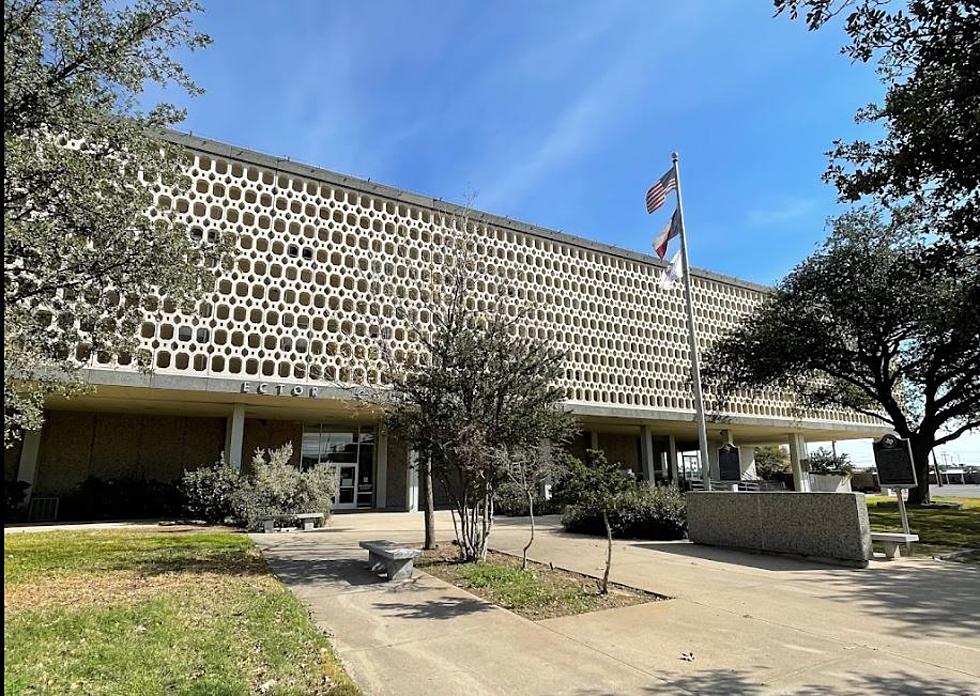 Possible Pipe Bomb Near The Ector County Courthouse
Google Maps
Heavy police activity has been seen this morning around the Ector County Courthouse in downtown Odessa.  According to local news outlets police are investigating the possible presence of a pipe bomb. Police officials are investigating a possible pipe bomb near the entrance of the building.
As of right now, the Ector County Courthouse is closed until noon and officials are asking citizens to avoid the area. Citizens are asked to please find another route. The area downtown is blocked off.
The courthouse is located at 300 N Grant Street in Odessa. Multiple law enforcement agencies are on the scene. Odessa Fire and Rescue is also at the scene.
A drone can be seen flying over the building to keep an ariel view of the situation. The buildings around the courthouse including the post office have been evacuated. Again if it is all possible, stay away from the area.
Breaking news just minutes ago, an explosion was heard at the Ector County Courthouse. It was said to have sounded like a firework going off.
We will keep you up to date as we receive more information.
More From Fox Sports 1510