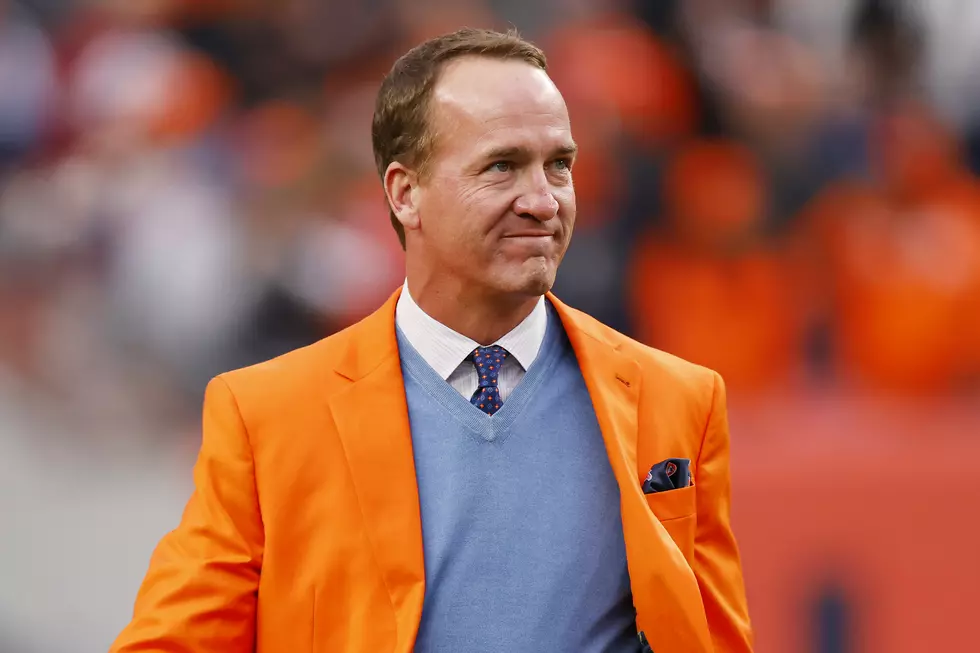 Peyton Manning Will Appear On College Gameday As Guest Picker
Getty Images/Justin Edmonds
Former Tennessee Volunteer and two-time Super Bowl champion Peyton Manning will be joining College Gameday Saturday as a guest picker. College Gameday will be in Knoxville, for the matchup between Alabama (6-0) and Tennesse (5-0).
Manning played all four years of college with the Volunteers, becoming Tennessee's all-time leading passer with 11,201 yards. While at Tennessee, Manning also beat Alabama three times, including the win in 1995 that broke Tennessee's eight game losing streak to the Crimson Tide.
Manning was selected first overall by the Indianapolis Colts in the 1998 NFL draft. During his 14 seasons with the Colts, Manning won four NFL MVP'S and one Super Bowl. During his four seasons with the Denver Broncos Manning would win his fifth and final NFL MVP award and another Super Bowl.
On March 7, 2016, Manning would announce his retirement after 18 seasons in the NFL. In 2016 he was inducted to the Tennessee Athletics Hall of Fame and would later be inducted into the College Football Hall of Fame in 2017. Manning would be inducted into the Pro Football Hall of Fame in 2021.
Manning's number 16 was retired by Tennessee, and his number 18 was retired by the Colts and the Broncos.
Alabama vs Texas A&M Week 6 2022
Alabama vs Arkansas Week 5, 2022
More From Fox Sports 1510