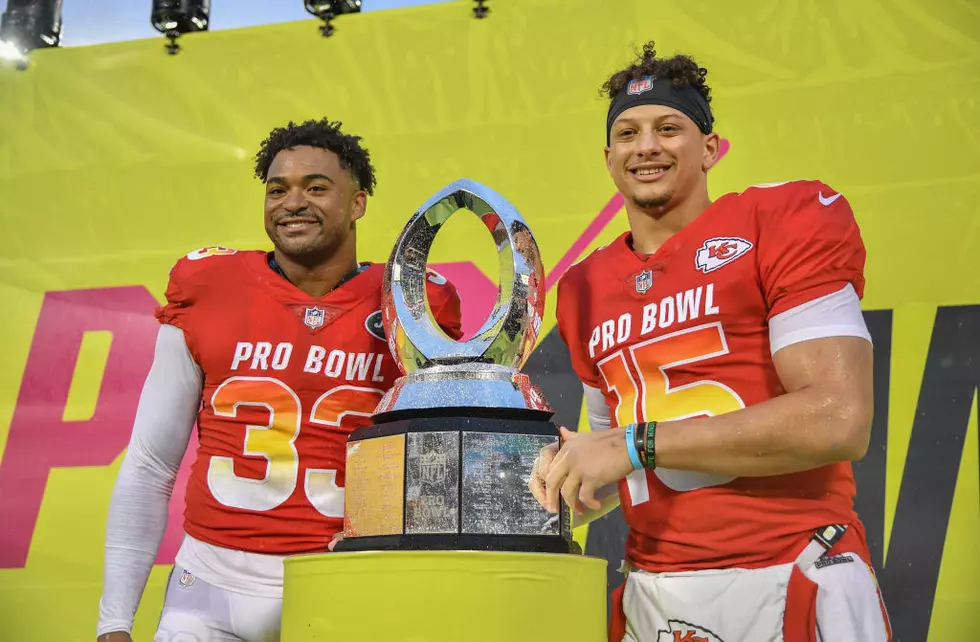 Video: Patrick Mahomes Wins Car at Pro Bowl and Forgets He's Mic'd Up
(Photo by Mark Brown/Getty Images)
Patrick Mahomes played three possessions in the Pro Bowl and that was plenty to secure the MVP for the former Red Raider and current Kansas City Chief. He led two touchdown drives and threw for 156 yards and a touchdown. The quality play, and his team's 26-7 win, led to the MVP trophy. Mahomes also won a Genesis G70 Luxury Sedan for his efforts, along with this trophy.
Not everyone agreed with Mahomes notching the MVP, especially when Mahomes' own fullback had a pretty good game in his own right.
Along with Mahomes' highlights, he also had a brain fart, forgetting he was mic'd up and saying a naughty word:
We now have to wait more than six months before we get more Patrick Mahomes highlights on the field.
More From Fox Sports 1510