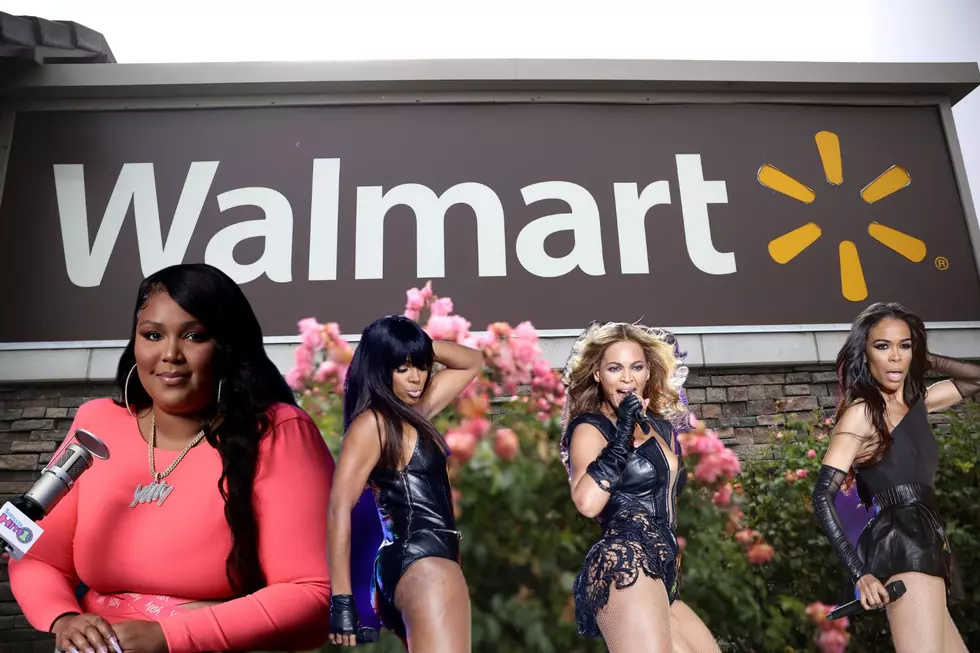 Lizzo Once Skipped School To See Destiny's Child At A Texas Wal-Mart
Getty Images/Canva
Its safe to say that Lizzo is a bonafide pop star with another smash hit in "About Damn Time" burning up the airwaves and charts, her TV show on Amazon and upcoming world tour that will bring her to Texas soon. But did you know that Lizzo spent her formative years in Texas admiring another Texas based group that also went on to be one of the biggest selling groups of all time?
In a 2014 Interview, Lizzo spoke about moving to Houston when she was 10 years old.
While Lizzo, 34, was born in Detroit, she was 10 years old when her family moved to Houston, aka Beyoncé's hometown, and felt a significant connection to the 40-year-old superstar and "Say My Name" girl group.
According to a report from People Magazine, in a September 2022 cover story interview for Elle UK, the "About Damn Time" singer-songwriter spoke about her longtime appreciation for Beyoncé and revealed she once skipped school to attend a Destiny's Child album signing and performance at a Walmart in Houston, Texas.
"They had an album-signing event at a Walmart and I skipped school to go see them," she said. "I listened to them sing their gospel medley."- Lizzo
Destiny's Child's  "Gospel Medley" appears on Michelle Williams' album "Heart To Yours/Do You Know"
According to People Magazine, Lizzo says she was mesmerized by the performance and has remained a fan ever since. In a 2011 write up in Interview, she went into more detail about how that moment and the rest of Houston's music scene took her down an eventual path to superstardom.
When I first saw Destiny's Child, I was in the fifth grade, and it made me want to sing and make music and there would be these freestyles on the radio for what seemed like hours, it was just so cool to me... So all of these influences and these styles started to blend together."
And the rest, as they say, is history.
Beyonce's Mom Tina Knowles $6 Million Dollar Texas Estate
Take a look inside this opulent estate that Beyonce is reportedly paid close to $6 Million bucks for her mom.
Multi-Million Dollar Castle in Houston, Texas
Take a look at this gigantic castle currently for sale in Houston, Texas
Epic Dome Glamping in Pelham, Texas
This dome rental would be so much fun!
More From Fox Sports 1510