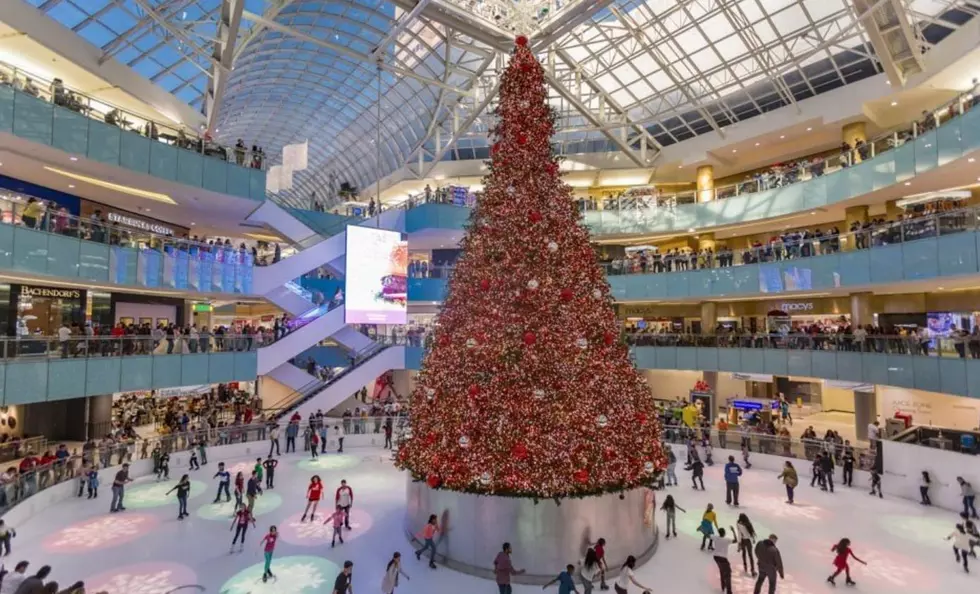 Texas Big! The Tallest Indoor Christmas Tree In The USA Is In This Texas City!
via galleriaiceskatingcenter.com
Yep, do I even have to say it? YES, everything in Texas is bigger and so are the Christmas Tres! How big? So big that this Christmas tree is the TALLEST in Texas and the NATION! Since 1984, this Tannenbaum Christmas Tree has been a holiday tradition in Texas!
THE TALLEST INDOOR CHRISTMAS TREE IS IN DALLAS, TEXAS! 
You will find the Tallest Christmas tree in Big D! Dallas, Texas is home to the NATIONS'S tallest Christmas Tree. The Christmas tree at the Dallas Galleria is the tallest indoor Christmas tree in America.
IT STANDS AT 95 FEET TALL!
Standing at 95 feet tall, the Dallas Galleria Christmas tree FILLS the heart of the Galleria.
Address of Galleria in Dallas: 13350 Dallas Pkwy, Dallas, TX 75240
YOU CAN ICE SKATE AROUND THE TALLEST TREE IN TEXAS!
Ice Skating around a HUGE Chistrams tree just looks so CHRISTMAS right? There is open sessions for skating at the Galleria. Skaters who purchase admission and skate rental tickets are welcome to skate as long as they like during the public session.
THE TALLEST TREE HAS 450,000 LIGHTS!
This awesome tree has some impressive decorations on it. The tree has 450,000 lights, and 10,000 ornaments, and is topped with a 100-pound, 10-foot-tall star.
50 people to assemble
48 hours to get it to stand
 1,700 branches.
GET MORE INFO ON THE SKATING AT THE GALLERIA HERE 
CHECK OUT VIDEOS OF THE TALLEST CHRISTMAS TREE IN TEXAS! 
This Abandoned Texas Mall Has Been Left For Dead!
This Texas mall located in Sherman, Texas is on its last legs!
More From Fox Sports 1510