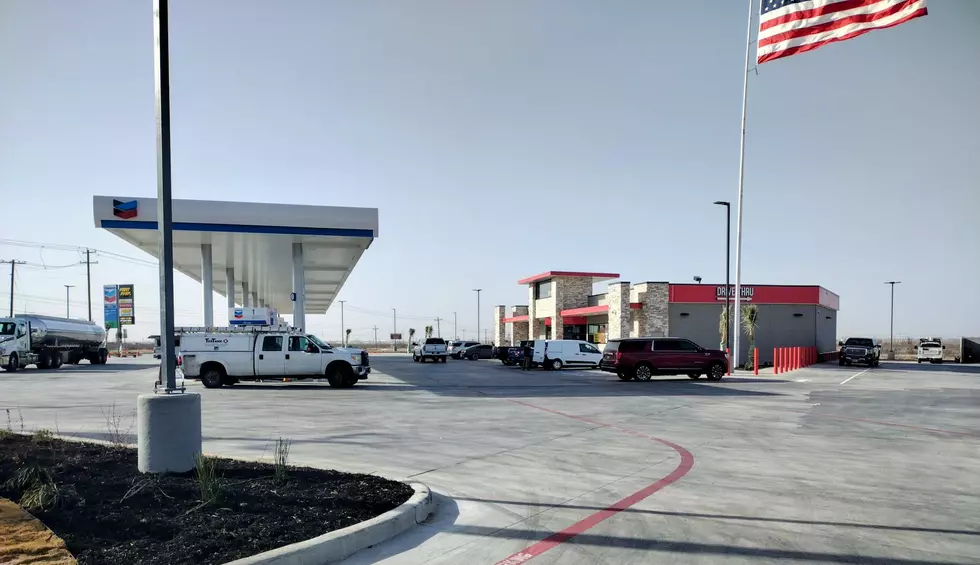 Grand Opening! Check Out The New Kent Kwik Into Midland Airport!
LC
Now, when you head to the Midland International Air/Space Port you will be greeted with a brand new spacious Kent Kwik! The Midland International Airport area has been missing a CONVENIENCE store like this and NOW one is available to serve everyone coming and going to the Airport in Midland!
 • JANUARY 19th! KENT KWIK OPENS NEW STORE ON LOOP 40 AT MIDLAND AIRPORT!
The new KENT KWIK opens up on January 19th and is ready to welcome all!
Address: 10300 Loop 40 Midland, Texas 79706
This Kent Kwik features...
12 GAS PUmps!
Drive Thru Car Wash!
Vaccums for Cars!
Drive Thur Service for Kent Kwik
Great FOOD and more inside!
Check Out New KENT KWIK Near Midland International Airport!
 • New Kent Kwik At The Intersection of NEW Loop 40 Expansion!
The new Kent Kwik is at the intersection of Loop 40 and Fm 1788. Expansion of Loop 40 heading WEST has begun and will further extend Loop 40 in the future.
Their website states...
With over 60 locations across five states, Kent Kwik locations have become known for offering a large variety of amenities to our guests to make their lives easier in every way possible. Most of our locations have a drive-thru, where guests can get anything from inside of the store 24 hours a day, except for lottery. Also, most of our stores have beer caves that we pride ourselves on always being 28 degrees. The stores also include our fresh food, branded Kwik Eats, which includes everything from breakfast burritos, fajita burritos, sandwiches, yogurt parfaits, and our famous 97 cent sausage biscuits. All food is made fresh every day for our guests. We pride ourselves in having the friendliest Team Members that really work as a family.
Here is a list of their Drive Thur Locations:
DRIVE-THRU LOCATIONS
10300 Loop 40 Midland, Texas 79706
3722 Andrews Highway, Odessa
10173 W. University., Odessa
6900 Eastridge Rd., Odessa
4000 Faudree Rd., Odessa
8701 NE Loop 338, Odessa
4350 NE Loop 338, Odessa
3310 W. Wall St., Midland
1709 Rankin Hwy., Midland
800 E. Florida Ave., Midland
2910 N. Big Spring St., Midland
3300 N. Midkiff Rd., Midland
5311 W. Wadley, Midland
4400 West Illinois, MIdland
5400 Briarwood Ave., Midland
4709 N. Midkiff., Midland
3300 N. Midland, Dr. Midland
6101 Andrews Hwy., Midland
3006 Garden City Hwy, Midland
240 E. Jim Sharp Blvd., Kermit
601 W. Dickinson Blvd., Ft. Stockton
1100 N. Lamesa, Big Spring
3251 N. Bryant Blvd, San Angelo
1917 NE Hwy 64, Guymon, OK