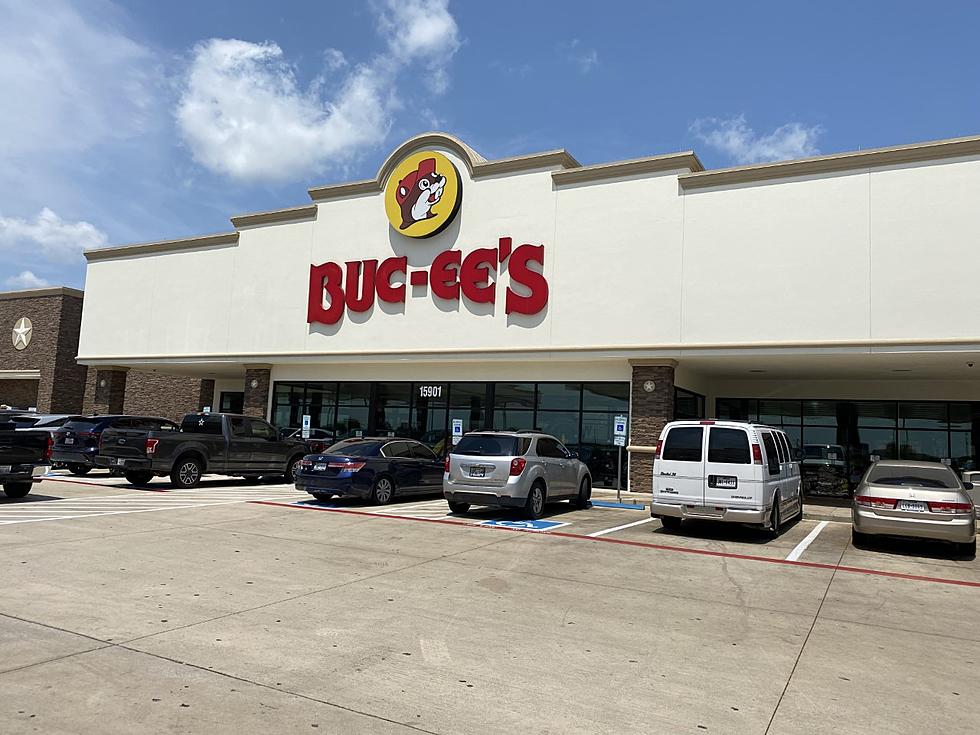 You Aren't A True Buc-ee's Fan If You Have Tried These!
Chad Hasty, KFYO.com
Let me start out by saying that if you have never been to a Buc-ee's, you are missing out. Some people who have never been to Buc-ee's, always say, "What's the big deal about a gas station? Once you walk in you will understand why. Everyone makes fun of me because I get a basket when I am there. I can spend hours in Buc-ee's. If you are a true Buc-ee's fan, how many of these amazing things have you tried?
1. Bathrooms: I can't tell you much about the bathrooms because you need experience for yourself. Just know that because have been awarded for their bathrooms.
2. Buc-ee's Nuggets: These are pretty much the staple and trademark of Buc-ee's. The original flavor is the caramel-puffed nuggets that taste like cereal. They also come in different flavors, my favorite ones are the white cheddar nuggets.
3 Beef Jerky: You can get it pre-packaged or fresh from the market. It comes in many flavors. My favorite is the teriyaki.
4. Rice Krispy Treats. Buc-ee's has the best Rice Krispy treats. Every time I go, I get one with fruity pebbles in it.
5. Brisket Sandwich. Ask anyone, you gotta try the brisket sandwich.
6. Hot and Spicy Pickled Okra or Brussel Sprouts
7 Salt Watter Taffy: You can buy the variety bag or just your favorite kind. I always get a bag of the banana flavor.
8. Coolers: Any kind of cooler you are looking for you can find it at Buc-ee's
9.Cookies by the bucket
10. Buc-ee's Merchandise: Everyone should own a Buc-ee's t-shirt or something with the beaver on it. My most recent purchase was a sleep shirt, that has to be my favorite shirt ever!
Another cool thing is, every Buc-ee's is a little different and carries items that fit that area. For example, the one in New Braunfels has a whole river section for everything you need to float the river.