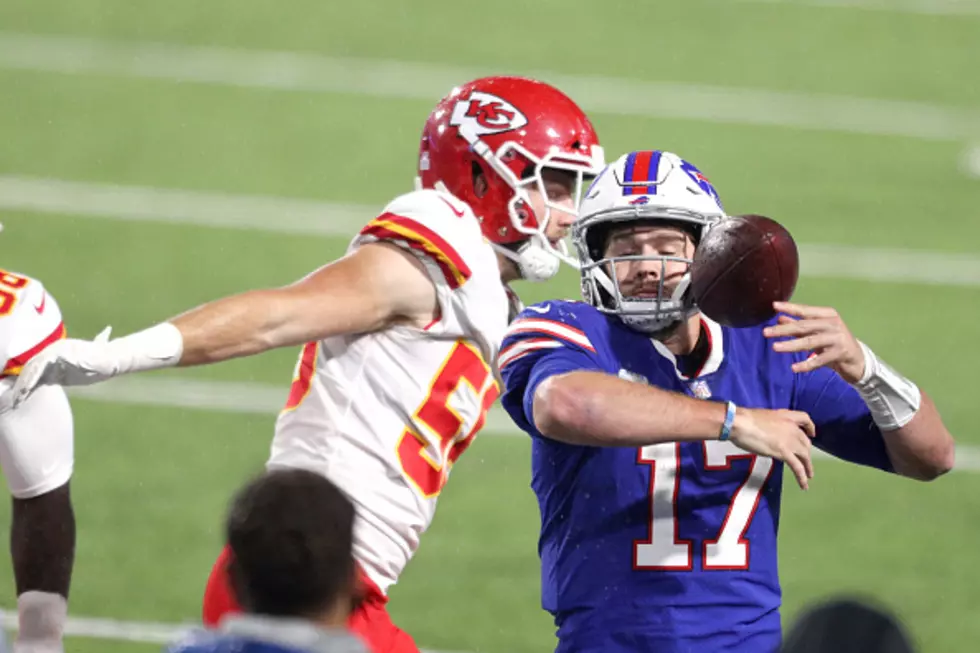 How Important Is This Game On Sunday For The Bills Vs The Chiefs?
Getty Images
It is quickly becoming a rivalry in the AFC when the Buffalo Bills take on the Kansas City Chiefs.  The Bills have yet to be able to get over the hump of beating the Chiefs at Arrowhead Stadium in the playoffs.  The Bills did blow out the Chiefs last year in the regular season, but haven't defeated them yet when it matters most.  Bills quarterback Josh Allen is arguably having his best season yet and the pressure is on as the Bills were picked at the preseason Super Bowl favorites.  This game is very important for the Bills as I mention in my quick take from The Times Union:
The Buffalo Bills need to make a statement on Sunday and prove to themselves that they can beat the Kansas City Chiefs on the road at Arrowhead Stadium. The Bills are a Super Bowl team if they can get past Patrick Mahomes and Kansas City, a team that has their number. I like Buffalo to win on Sunday but it will be another shootout. The game means more to the Bills than Kansas City, because if Buffalo wins it will send a strong message that they are the team to beat in the AFC.
MJ and I had a discussion Thursday morning right here on Big Board Sports about this massive Bills Chiefs game on Sunday at 4:25 p.m.  Both teams have high powered offenses and really solid defenses too.  Below is our full conversation on this.
This will be a great game that I can't wait to see.  I've got the Bills winning in a close one as everyone should tune in for this game that features two of the best teams in the NFL going at it on Sunday.
Ten Buffalo Bills' Players You Didn't Know Were Arrested, and Why
Every now and again, a professional athlete will have a run-in with the law, and these ten Buffalo Bills' players fell under that category. Here are their stories.
Telling The True Bills Mafia Fans, and the Fake Ones, Apart
The Buffalo Bills bandwagon is getting a bit too crowded for my liking. If you're not sure how committed the Bills fan in your life is, here's the test you need to run.
More From Fox Sports 1510