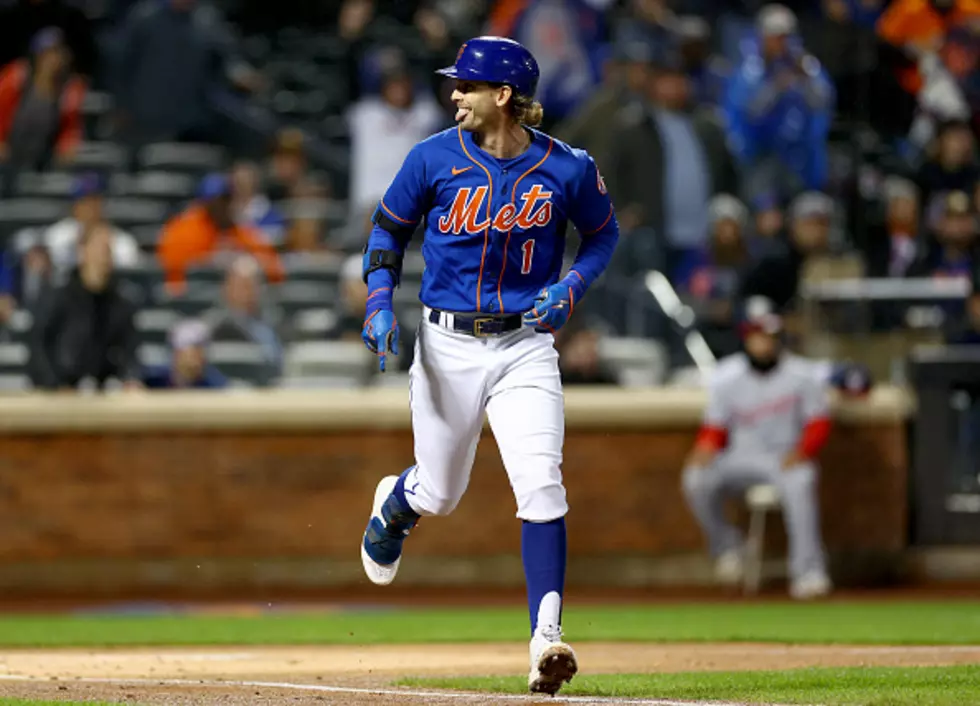 Home Run Barrage Puts New York Mets In History Books, Too!
Getty Images
On the same evening that New York Yankees slugger Aaron Judge crushed his American League record, and non-steroid era record, 62nd home run, the Bombers' crosstown, National League little brother was making some MLB long-ball history of their own. After winning the first game of the doubleheader, with a whisper of hope of winning the NL East, the New York Mets needed to come out firing on all cylinders and that they did at a historic pace.
Leadoff hitter Brandon Nimmo began Game 2 of the twin-bill by depositing a 1-0 pitch into the Mets right-field bullpen to give New York a 1-0 lead. It gets better, even historic.
Mets shortstop Francisco Lindor kept the party going by crushing the very next pitch and planting it in the right field upper deck in Citi Field. The homer was Lindor's 26th of 2022 to go along with 104 RBI's. Let's just say he may have earned his paycheck this season. However, it was the next at-bat that put the Mets into the history books.
With the count 2-0, National League batting average leader at .326, Jeff McNeil launched the Mets 3rd home run in succession to begin the second game. According to MLB.com, it was the first time in franchise history the Mets began a game with three straight homers and only the 8th time in Major League Baseball history. Pretty cool. Though this was a fun stat, midway through the game, the Mets were eliminated from winning the NL East. The Atlanta Braves defeated the Miami Marlins 2-1 giving them their 5th straight division title. The Mets, who won their 100th game, play the San Diego Padres on Friday in a best-of-three Wild Card series this weekend at Citi Field.
Were You There? GNA's Hotshots Fan Photos - Luke Combs At MVP Arena Fall 2022
It was a weekend to remember in Albany for Capital Region Country fans as we partied it up for 2 sold-out Luke Combs shows at the MVP Arena. Were you there? See if we got a photo of you and you and your Country crew below!
Sleep In A Snow Globe In New York
The host of this New York
Airbnb
calls it a bubble tent but to me it looks like a snow globe. Either way its cool, it's unique and it's available to rent.
More From Fox Sports 1510