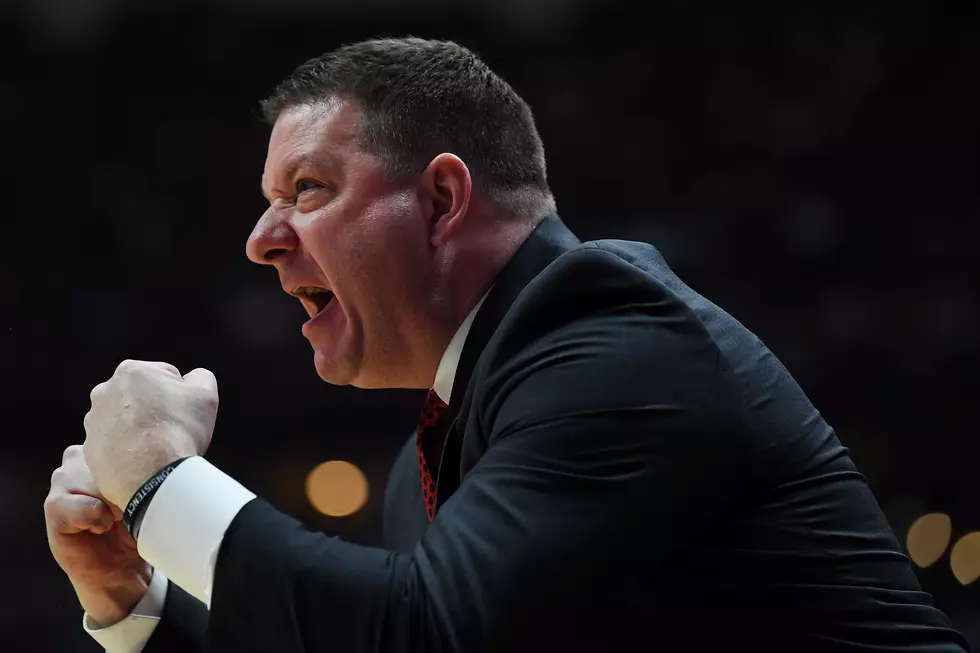 Hey Chris Beard, Please Put UNLV on Next Year's Schedule
Harry How, Getty Images
If you missed the news, Texas Tech's transfer waiver watch ended this week when UNLV transfer Joel Ntambwe's waiver was denied by the NCAA.
Long story short: Ntambwe's waiver seemed like an open and shut case. There was a coaching change at UNLV, and Ntambwe moved up a level into Power 5. Both of these are reasons that the NCAA has granted waivers to numerous players this season, including other UNLV transfers who are already playing at their next stops.
Sophomore Trey Woodbury is playing for Utah Valley, redshirt Junior Louis Bangai is at Grand Canyon, redshirt Junior Ben Coupet is at Arkansas Little Rock, and Junior Tervell Beck is at Kent State.
Chris Beard gave his thoughts on the ordeal in his own way:
Beard could have said so much more, but what he said was telling.
The NCAA has no accountability, and the decision to not allow Ntambwe benefits zero people and it only hurts him. The Red Raiders will survive without Ntambwe this year, and hopefully, he'll be on the roster next season to play as a Red Raider before heading to the next level.
A lot of people have pointed out the connection between UNLV and Texas Tech in regards to the wavier denial. Beard was hired by UNLV for 19 days before Tubby Smith bailed out of Lubbock and Chris Beard took his second job of that month, his dream job.
Every time that Texas Tech and UNLV cross paths, the Twitterverse lights up with both fanbases giving strong opinions on the given situation.
Now, I might be a homer, or at the very least my glasses might be scarlet-colored, but dadgum are the UNLV fans idiotic. So much of the information out there regarding Chris Beard is uninformed and ridiculous. Every fanbase has dumb fans, but it seems like UNLV has more than most.
I don't know if the UNLV athletics director was complicit in Ntambwe not getting his waiver, but the UNLV fans need to be taught a lesson.
That's why I'm asking Chris Beard a simple question: Please, Chris Beard, put UNLV on the schedule for 2020-2021. It can be in Lubbock. It can be in Las Vegas. Neutral ground. Anywhere. Just get the Runnin' Rebels on the schedule.
More From Fox Sports 1510