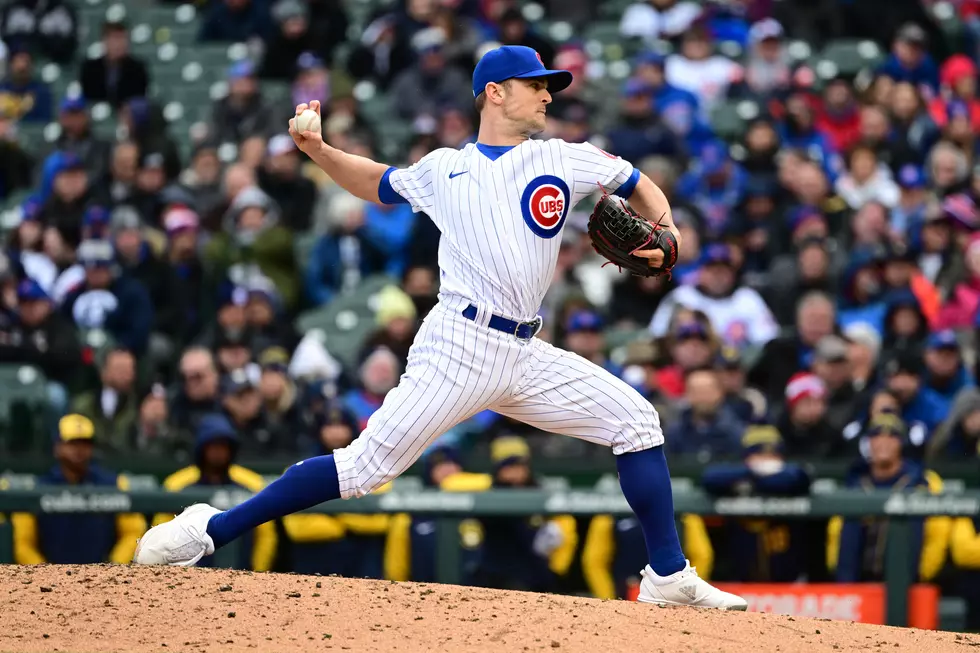 Former Crimson Tide pitcher gets first Major League at-bat
Chicago Cubs reliever David Robertson during an April 2022 game against the Brewers. Image credit: Quinn Harris/Getty Images
For Alabama native David Robertson, it took 14 seasons and nearly 700 games to get his first chance to bat in Major League Baseball.
Robertson, 37, pitched for the Crimson Tide in 2005 and 2006. He was drafted in the latter year by the New York Yankees and is currently a reliever for the Chicago Cubs. He's also had stints with the Yankees (twice), White Sox, Phillies and Rays.
On Wednesday, he finally stepped into the batter's box.
During the ninth inning of the Cubs' nine-run win over the Pittsburgh Pirates, Robertson was pinch-hit for Willson Contreras. He was unable to add to the 14-1 score because he struck out swinging, but the Pirates still fell short 14-5.
Ironically, in this case, a pitcher was struck out by a position player. The Pirates had infielder Diego Castillo on the mound, who nearly walked Robertson after the latter worked the count full. Reaching base was not to be, though, because the mammoth swing that ensued met only air.
"I wasn't not going to swing," said a grinning Robertson to his teammates as he walked out of the box. He later added that the chance to hit, "made my dream come true."
The Cubs scored four runs and sent seven players to bat during the inning to make all of this possible and, "I blew it," quipped Robertson.
Third-year Cubs manager David Ross said it feels like Robertson is a kid at heart, even when pitching. "His teammates were definitely enjoying that, I was enjoying that. It was fun."
Though the season has been lacking in terms of wins and losses for the Cubbies, the end of Wednesday's game served as a reminder that baseball can still be just as fun in the big leagues as it is in Little League.
How Do Fans Sing 'Dixieland Delight' in Tuscaloosa, Alabama?
Alabama football fans add
a few extra lyrics
to 'Dixieland Delight' when it's played on the speakers in Bryant-Denny in Tuscaloosa, Alabama. What are they singing? And Why?
Alabama's Top 10 Athletes - Fall 2021
The Alabama Crimson Tide boasts an extremely successful athletic department with amazing athletes playing multiple sports. The top 10 athletes include national champions, an Olympic athlete, SEC champions and various record holders.
More From Fox Sports 1510