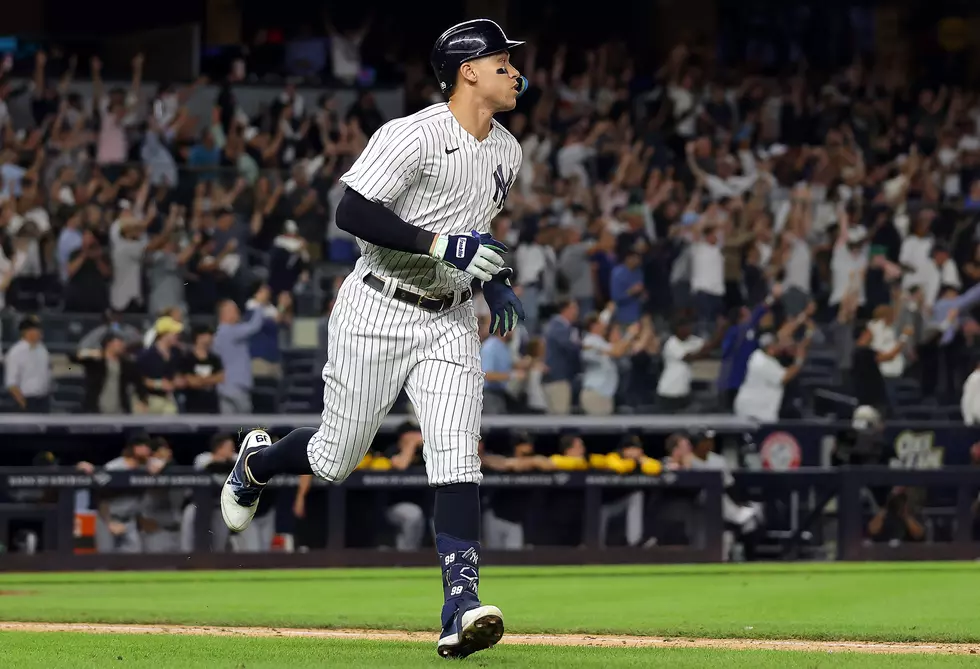 Did The NY Yankees Make The Right Move In Signing Aaron Judge?
Aaron Judge hit his 60th home run on Tuesday / Getty Images
I was not too surprised that Aaron Judge would remain a New York Yankee.  The news broke Wednesday morning that Judge would be locked up for life with a 9 year deal worth $360 million.  The Yankees absolutely had no choice but to do this as Judge had the ultimate bet on himself and it paid off tremendously.  Now the Yankees must build the right team around him and reach and win a World Series for the first time in over 13 years.  Here is my quick take on this from The Times Union:
New York Yankees Owner Hal Steinbrenner did exactly what his father George would have done. Give Aaron Judge the best player in baseball the money he wants to keep him in New York, and keep the fan base happy. What happens next will really determine if the Yankees are going to make a run at the World Series in 2023, but locking up Judge had to happen first. The Yankees will have a five year window with Judge playing at a high level to try and win multiple World Series. No longer can we say Hal won't spend the money, because he just did by giving Judge a 9 year, $360M contract. And honestly, Judge deserves it.
MJ and I discussed this Wednesday morning right here on Big Board Sports.  We typically disagree about the Yankees but it always makes for a fun discussion with great positive reaction.  Below is our full conversation on this.
We shall see how the Yankees and Aaron Judge perform in 2023 but this was a great move and the right move by the Yankees organization locking up number 99 long term.
Staying or Leaving? We Decide the Fate of These Ten NY Yankees' Free Agents
MLB Free Agency is here, and with all of the decisions the NY Yankees have to make, we're here to make a few for them. These players are staying, or leaving.
10 Biggest Questions Facing The New York Yankees This Offseason
What do the New York Yankees have to do in order to win a World Series title in 2023?
More From Fox Sports 1510