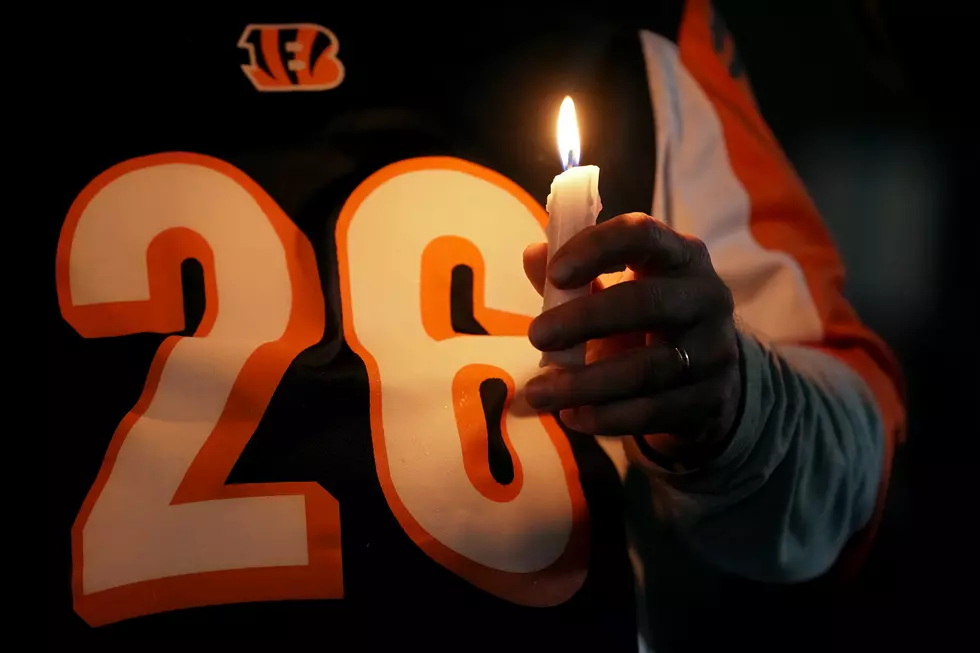 Buffalo Bills Damar Hamlin Suffers Cardiac Arrest
Photo by Dylan Buell/Getty Images
CINCINNATI -- Buffalo safety Damar Hamlin had his heartbeat restored on the field after suffering cardiac arrest during the team's game Monday night against the Bengals, and he is currently in critical condition at a Cincinnati hospital, the Bills said in a statement early Tuesday morning.
The chilling scene midway through the opening quarter led the league to postpone the game about 90 minutes after kickoff.
CPR was administered to Hamlin, 24, on the field for multiple minutes after he collapsed following his tackle of Bengals wide receiver Tee Higgins. Hamlin received oxygen, according to the ESPN broadcast, as he was placed in the ambulance and taken off the field some 16 minutes after he collapsed. He was then driven to the nearby University of Cincinnati Medical Center.
According to the Bills, he is currently sedated and listed in critical condition. The University of Cincinnati Medical Center did not anticipate making any statement early Tuesday morning.
In a conference call shortly after midnight, the NFL did not provide an update on potentially rescheduling the game as the league enters the final week of its regular season.
CHECK IT OUT: 100 sports records and the stories behind them
More From Fox Sports 1510