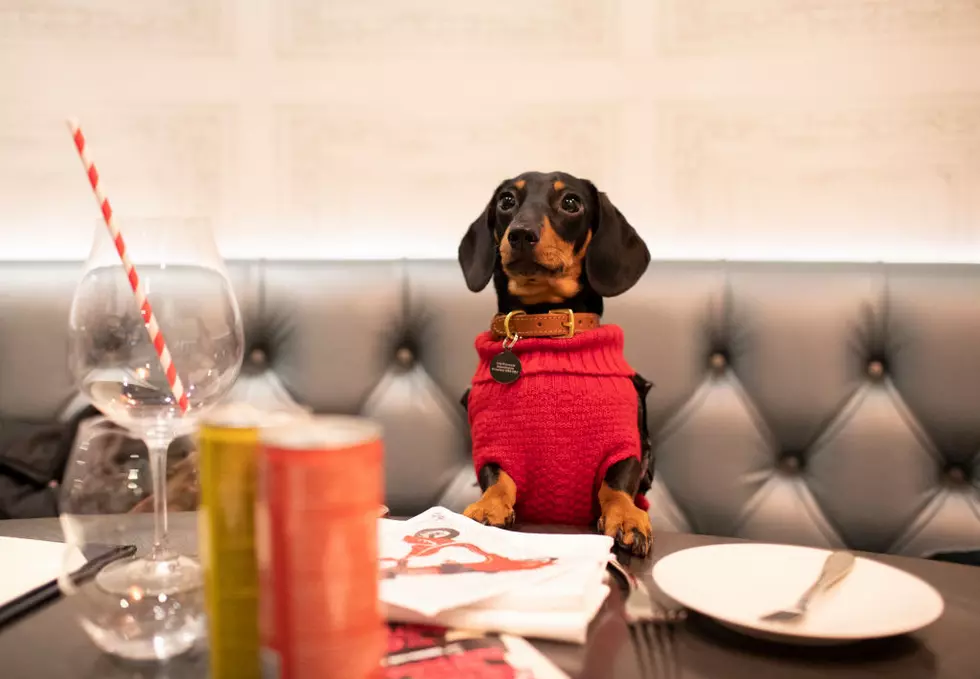 Bring 'Em With-These are the 23 Pet-Friendly Restaurants in Midland Odessa
Getty Images
As a pet owner, it already breaks my heart all the time that they spend much of the day home alone while we're at work. With such short little lives that seem to pass by so fast-I'm all for having your pet with you as much as you possibly can. If you've taken the time to train your pet, and they are a good citizen in public (well socialized and don't freak out around people or other pets), then by all means bring them with! As long as they are well behaved and won't disrupt other people's time out-then I look forward to the streets and businesses filled with everyone's fur babies... So the next time you come home from work, don't feel much like cooking and think "Hey! Let's go out!", keep these places in mind, grab the leash, and go for a ride! Here are some area restaurants in the Midland Odessa area that welcome your pets along with you when dining out:
IN MIDLAND:
HOPDODDY BURGER BAR
THE BLUE DOOR
ROSA'S CAFE IN BOTH ODESSA AND MIDLAND
BAHAMA BUCKS  IN BOTH ODESSA AND MIDLAND
TALL CITY BREWING
SCHLOTZSKY'S
JERSEY MIKE'S  IN BOTH ODESSA AND MIDLAND
ORANGE LEAF FROZEN YOGURT  IN BOTH ODESSA AND MIDLAND
THE PATIO ON WADLEY
JUMBURRITO IN BOTH ODESSA AND MIDLAND
SMILING MOOSE
WHATABURGER
STEAK N SHAKE
SONIC IN BOTH ODESSA AND MIDLAND
JASON'S DELI
STARBUCK'S IN BOTH ODESSA AND MIDLAND
DEAD END FOOD SHACK
POTBELLY
T & T DONUTS
AMARA GELATO
IN ODESSA:
CORK & PIG
FUDDRUCKERS
SIDE BAR AND GRILL
LOOK: Here Are 30 Foods That Are Poisonous to Dogs
To prepare yourself for a potential incident, always keep your vet's phone number handy, along with an after-hours clinic you can call in an emergency. The ASPCA Animal Poison Control Center also has a hotline you can call at (888) 426-4435 for advice.
Even with all of these resources, however, the best cure for food poisoning is preventing it in the first place. To give you an idea of what human foods can be dangerous, Stacker has put together a slideshow of 30 common foods to avoid. Take a look to see if there are any that surprise you.
KEEP READING: Here are 6 foods from your cookout that could harm your dog
More From Fox Sports 1510