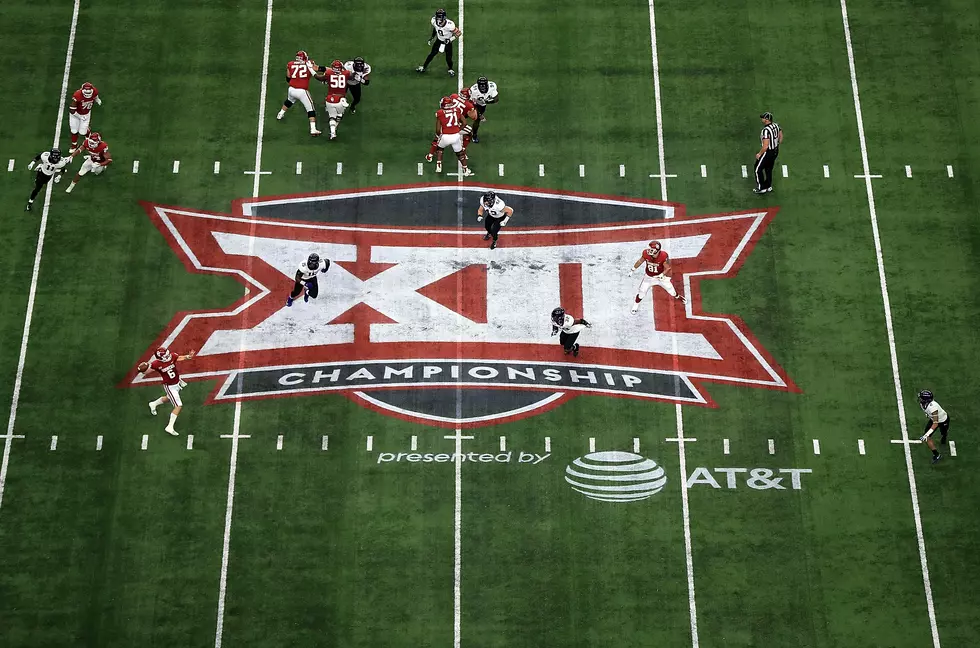 Big 12 finalizing 14-team scheduling model which include Oklahoma and Texas
Getty Images
The Big 12 is in deliberation on finalizing the football schedules for the 2023 and 2024 football seasons.
The conference is going forward with a 14-team conference schedule that will include Brigham Young University, Cincinnati, Houston, and UCF.
Texas and Oklahoma have two more seasons in the conference before joining the SEC in 2025.
The nine-game schedule will only be active for two years before the release of the two organizations into the SEC, with the idea all 14 teams will play each other once.
The Big 12 will also not play divisions those two years, though it may come back to the division concept once the conference moves back into the original 12-member format.
While Texas and Oklahoma have been pushing to leave earlier, most likely in the 2024 season, networks have pushed back this idea due to less content they could possibly air.
While also meaning the organizations would have to pay the Big 12 directly which would be a massive fee.
As of now, FOX and ESPN are Big 12 partners for programming, but beginning in 2025 ESPN will be the exclusive home of the SEC when the Longhorns and the Sooners join the league.
The Big 12 is actively participating in talks to get a new media rights deal.
Thompson Crushes Tuscaloosa County 49-7
Thompson defeated Tuscaloosa County 49-7 to stay undefeated in their region. County High moves to 3-3 in region play and plays at Vestavia Hills next Friday. Thompson improves to 7-2 overall and plays Hoover next Friday to end its regular season.
Alabama vs Texas Week 2 2022
Alabama vs Texas A&M Week 6 2022
More From Fox Sports 1510