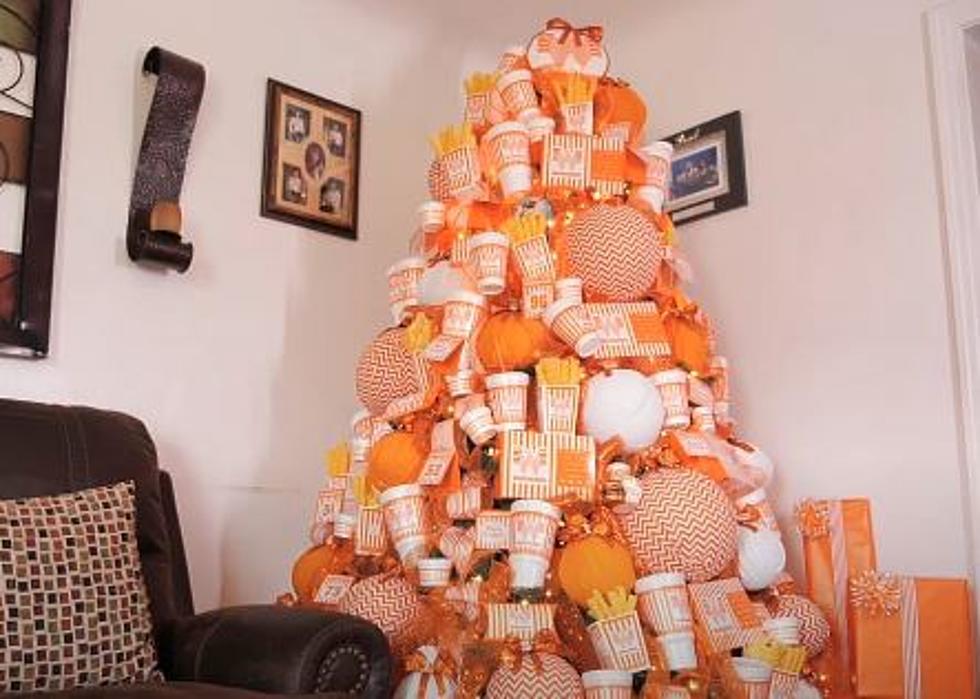 Are You Ready To Put Up Your TEXAS WHATABURGER CHRISTMAS Tree? (Pics)
Mix It Up Media Via YouTube
Only in Texas! And, only from Whataburger! Nothing says TEXAS like Whataburger!  So it makes so much sense that there are people who decorate their Christmas trees with WHATABURGER! And, that's exactly what Vivian Torres from Midland, Texas did last year! If you are about to start thinking about getting your tree up, maybe this WHATBURGER CHRISTMAS TREE will inspire you!
• WHAT A FAN!
Vivian Torres from Midland, Texas is such a What-A Fan, that she decided to do a Whataburger Christmas Tree last year! She told her Whataburger store that she was interested in doing a What-A Tree and they decided to get her in touch with the Field Marketer, Sarah Marston of Whataburger.
• THE TREE HAS ALL TYPES OF WHATABURGER GOODIES ON IT! 
You name it and the WHATABURGER item is on it! From Whataburger ornaments to the FAMOUS Whataburger Table Tents ...the Whata-Tree has got it covered!
Whataburger Ornaments
Whataburger Table Tents
Whataburger Napkins
Whataburger French Fries Containers
Whataburger Cups!
Whataburger BOX Containers...and more!
• VIVIAN WAS PART OF THE WHATABURGER FLOAT DURING THE MIDLAND CHRISTMAS PARADE LAST YEAR
Vivian was invited to be part of the City of Midland Christmas Parade LAST year on the Whataburger Float!
• GOT TO LOVE THE WHATABURGER CHRISTMAS TREE!
What an awesome job on an awesome Christmas Tree! And, now we are all in the mood for some Whataburger! Time to hit one up! And Merry Christmas and a Happy New Year!
Mix It Up Media Via YouTube 7
• SEE THIS AWESOME VIDEO BELOW!
Wow! Have You Seen The Two-Story Whataburger In Texas?
Gallery Credit: Leo